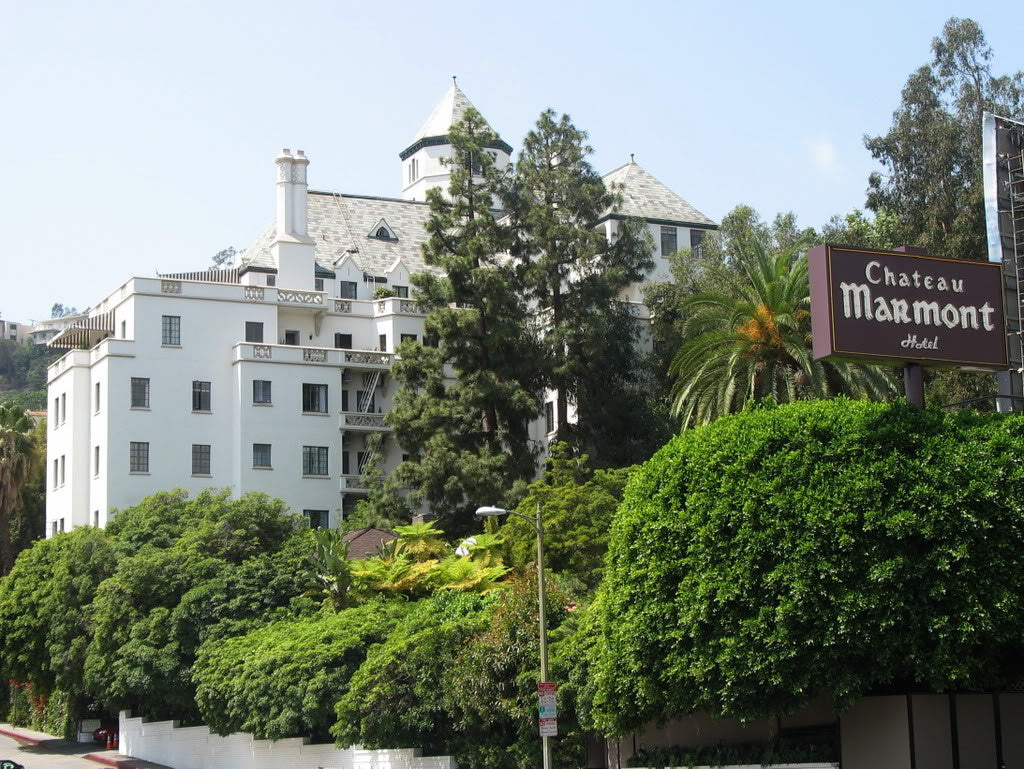 The Chateau Marmont, Los Angeles
Perched at the top of sunset boulevard, is quite simply the coolest hotel going. The Chateau Marmont. It's decor, ambience, history, infamous stories and its even more infamous guests have firmly earned the Chateau its title.
If these walls could talk, the French Gothic hotel could tell a few stories for sure. It's simple, effortlessly cool. Their decor, their vibe implores a certain attitude as soon as you arrive. As soon as the valet takes your keys at the cramped but ever so smart garage, a certain air engulfs you; your walk, that bit slower, your attitude, that bit more relaxed, your life, that bit easier. There is something very special about this place.
Rooms are simple, furniture delightful mismatched. Appliances are new but look old. Fridges stocked to the knees with anything but the standard. Coppola sparkling wine cans for an example (when Sofia Coppola counts the hotel as one of her favourite muses, she's bound to get a few bottles from her Dad's vineyards in the fridge).
There is nothing in the hotel that shouts, that shows off. That's left to the guests; John Bohham of Led Zeppelin riding his motorcycle through the lobby, Jim Morrison losing his 8/9 lives in the hotel, or Scarlett Johanson and Benecio del toro having a few minutes extra in an elevator are just a few rumours. Only rumours of course, because discretion at the Chateau is paramount.
Bar Marmont is everything you want and more. Mix with the actors, studio execs and all the twenty somethings hot stepping on their heels in this dark, intimate space. Bar staff outrageously good looking, drinks perfectly mixed, art on point. Order of the secret menu if you must but their main stays are some of the best around.
Chateau Marmont is old school Hollywood, new school cool and everything else in the middle you want. If you are in town for a week, a weekend, a day, an hour, it is a must visit. There really is nowhere else like it.
Chateau Marmont, 8221 Sunset Blvd, Los Angeles