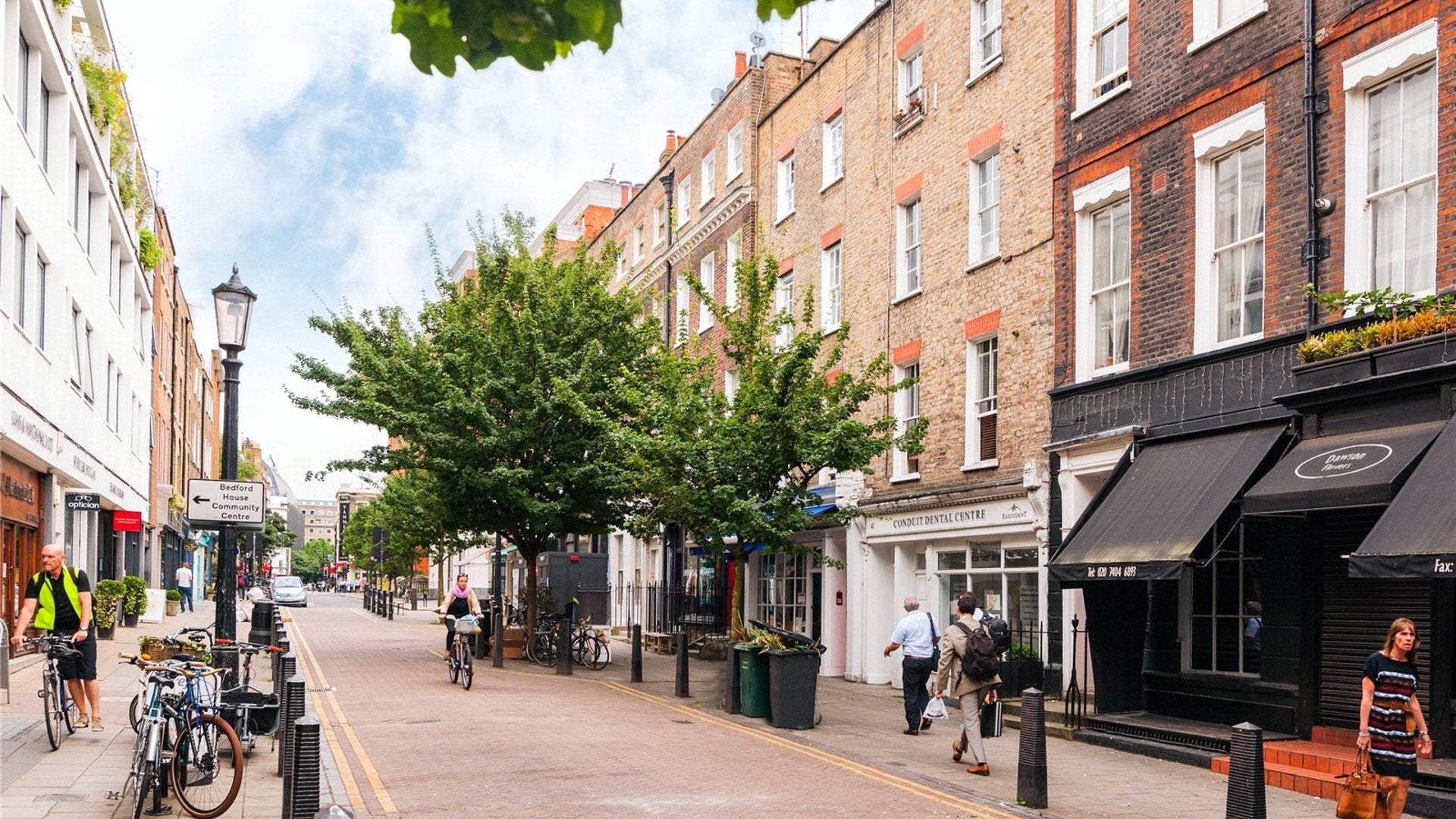 Lamb's Conduit Street is a hidden gem of the London shopping scene. Crowded with the brands we all love and want to see more of, this street is seriously dangerous if it's late in the month and your pay cheque hasn't yet arrived.
Nestled in amongst the bookstores, cafés and restaurants are some of my favourite menswear brands.
For laid-back luxury that's wearable all day at work and all night at parties, look no further than the quintessentially cool British brand, Oliver Spencer. The simplest of garments are made to feel special yet understated, a skill held by only a few.
Skip a few doors down and you'll find J Crew. J Crew provides casual essentials that are always useful. Think chinos, unstructured jackets and sweaters to wear all day, everyday.  With the current exchange rate, there's also no guilt buying it here before your next NYC trip. Well made simple closet classics are in abundance at this American menswear steward.
Being in Bloomsbury, Lamb's Conduit Street offers up the loveliest of bookstores that London has to offer, but it also offers the quirky, beautiful one offs like Darkroom. Darkroom is, contrary to the name, a delight. Filled with the most exquisite objects, bold innovative designs and products. This shop is simply a must visit for presents and a few statement home decoration pieces.
If like me, walking past an Aesop store automatically requires your body to turn round and venture in; keep your head down around number 50. Otherwise you may find yourself back in store picking up even more bathroom essentials that you possibly don't need. 
Don't keep your head down for too long though because at number 51 is Noble Rot. The food is superb here but the real reason you come is for the wine, as the name suggests (Noble Rot: good form of fungus on grapes… apparently). Delightfully welcoming, knowledgeable and entertaining staff make leaving lunch an almost impossible task. Head to the back windowless dining room for guilt free long lunches (if you can't see the sun going down, there's no guilt for a four hour lunch right?). Pick a wine from the extensive list and your waiter will reel off characteristics, vineyard histories and possibly a story or two to accompany your bottle. I've once managed to leave under the three hours, the other times I was there for slightly longer...  
One suggestion; go shopping before you have lunch at Noble Rot, otherwise that decision to have the second/third bottle will definitely, definitely, definitely be an expensive one…